Warning
: "continue" targeting switch is equivalent to "break". Did you mean to use "continue 2"? in
/var/www/mastershot.org/public_html/templates/mastershot08/functions.php
on line
199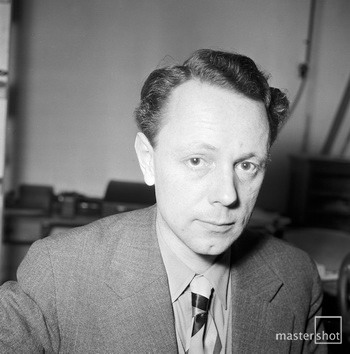 Press photo with an attitude
Mogens Folden 1919 - 2010 lived in the Osterbro quarter of Copenhagen. In the late 1950s,

he worked

a few years

as a freelance press photo-grapher,

mostly

for The

Aller

Press Ltd. image magazines, BILLED-BLADET and SE og HOR.



Mogens Folden was, despite the fact that he also ran a photo shop, a very active press photographer with his Rolleiflex T camera and Zeiss Ikotron flash. His photo reports cover with impressive variation, both large and small events from the period around 1957 to 1959.

It is clear that Mogens Folden had a passion for photography. His photos of, among other, the stars of the time, in theater, film, sports, politics and culture. Show both technical skills and a fine sense for the expressive possibilities in photography.

Mogens Folden's photos show that he not only was able to capture the decisive moment, as a skilled photojournalist but also had a flair for the staged portrait photo. Here he seemingly never ran out of funny and quirky ideas for unique and experimental photo shoots.

This particular ability was often brought into play in connection with his close cooperation with the fashion writer Sandra from BILLED-BLADET. Here he photographed many elegant models on the beach, streets and rooftops or the catwalk, dressed in the hot contemporary fashion "New Look".


In the archive by Mogens Folden:
celebrities, Danish:
Kronprinsesse Margrethe
Dronning Ingrid
Kong Frederik 9.
H.C.Hansen, statsminister
Poul Reichard
Ghita Nørby
Otto Brandenborg
Lise Nørgaard
Grethe Ingemann
Otto Leisner
Vivi Bak
Grethe Sønck
Birgitte Price
Bodil Steen
Knud W. Jensen
Jørgen Bo
Vilhelm Wohlert
Toni Lander
Helle Virkner


and many others

...

celebrities, International:
Sofia Loren and Carlo Ponti
Ingrid Bergmann
Pier Angeli
Nina and Frederik
Louis Armstrong
Lilly Palmer


Ella Fitzgerald





subjects:
Opening of Langelinie Pavillonen
The last lamplighter in Copenhagen
Children in light therapy
Plastic surgery
and much more...

search in the archive

by

request

contact

us